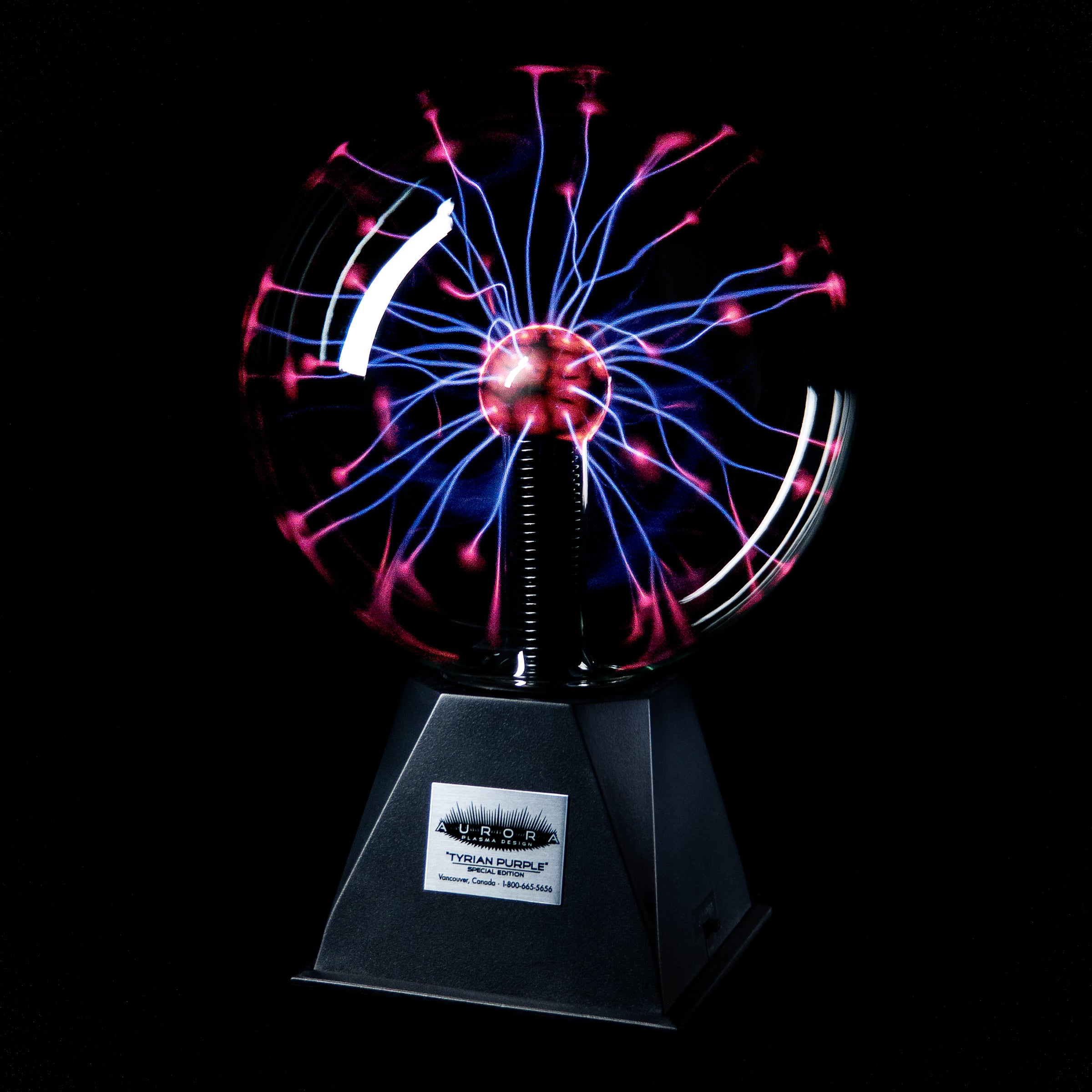 Tyrian Purple "Special Edition" Plasma Globe
⚠️ Important Notes ⚠️
All of the pictures and videos of our plasma effects were taken in near darkness. The descriptions of the effects are based on observations of the globes in the same near darkness. Just as the Northern Lights cannot be seen during the day, our globe's effects are best viewed in a darkened environment. Increasing levels of ambient light will wash out the effect colors until they almost disappear under full sunlight.
Please be aware that no two plasma globes are exactly alike, and there may be variations in color and effect from globe to globe. We test and compare over a dozen globes before selecting the globe to be used as the best overall example of the series. We make every effort to photograph and present our globes as accurately as possible, but Videos and Photos on this website should be used solely as a guide to what a product should look like, not as an exact representation. Rest assured your plasma globe will be unique and awesome!
Great inexpensive globe
This globe is very cool for the price. Non-adjustable like my other globes but with loud enough sound the noise activation is neat
Tyrian Purple "Special Edition" Plasma Globe
Another pleasing addition to my Aurora Plasma Design line!
Wonderful colors from the mixture of gases, and the activity of the tendrils produces quite an array of sweeping whispy arms. The audio feature embedded in this model is a bonus: I have a white noise machine which sits next to it and has the globe dancing in rhythm. Being a seasoned client, with globes from the museum sized to the Junior series, and the magic wands, I'll keep looking for the next creative idea. Thanks :)
Great Entry Level Globe
This is a great entry level globe, it is powerful and a wonderful demonstration piece for the fourth state of matter.
Excellence
Purchased 2 plasma globes and they are a pure joy to watch.. I have had several of these globes through my lifetime and these are made far better then anything I have owned before. Worth every penny.. don't hesitate !!