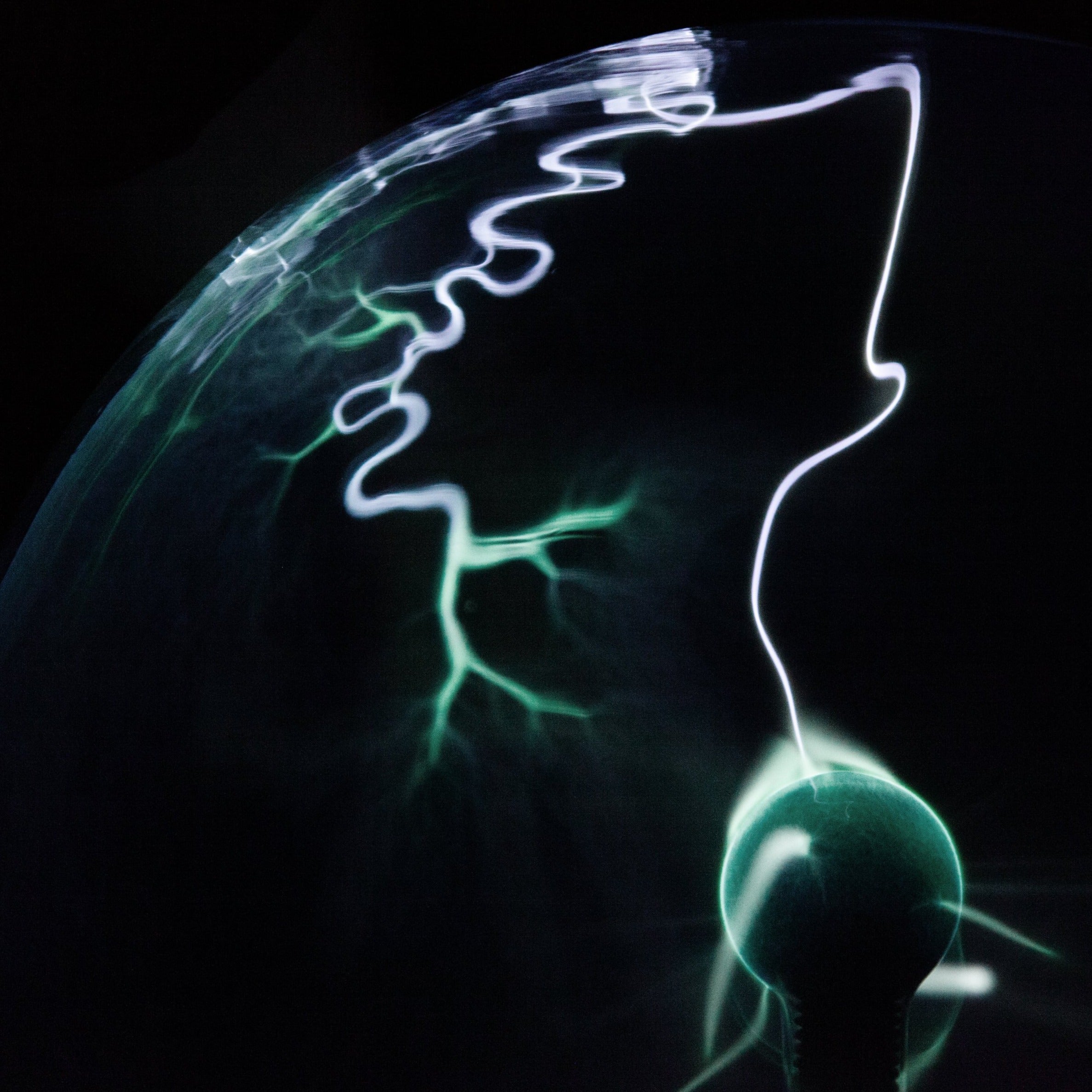 "Promethean Fire Series II" Plasma Globe
See it in Action:
The Perfect Accessory
"Magic Plasma Wands"
Introducing the perfect accessory to play with your new "Museum Series" Plasma Globe! These "Magic" Plasma Wands light up without any internal power source. Simply hold them close to your "Museum Series" Plasma Globe, and the electrical field of the globe will ignite the plasma inside!
Learn More »
⚠️ Important Notes ⚠️
All of the pictures and videos of our plasma effects were taken in near darkness. The descriptions of the effects are based on observations of the globes in the same near darkness. Just as the Northern Lights cannot be seen during the day, our globe's effects are best viewed in a darkened environment. Increasing levels of ambient light will wash out the effect colors until they almost disappear under full sunlight.
Please be aware that no two plasma globes are exactly alike, and there may be variations in color and effect from globe to globe. We test and compare over a dozen globes before selecting the globe to be used as the best overall example of the series. We make every effort to photograph and present our globes as accurately as possible, but Videos and Photos on this website should be used solely as a guide to what a product should look like, not as an exact representation. Rest assured your plasma globe will be unique and awesome!
Our plasma globes are made from temperature-hardened, laboratory-strength blown glass. Because the glass is hand blown, it is normal for it to have some imperfections. Upon close inspection, you may find small bubbles in the glass or minor scuffs. These imperfections will be completely invisible under normal operating conditions (i.e. a darkened room).
An interesting conversation piece
After purchasing an entry level museum store quality plasma ball I wasn't impressed with the quality, but for $25 I wasn't expecting much. Where do you find that balance between a science museum and retail? And the winner goes to Aurora. In our house it serves multiple roles, hallway light, science experiment, and art object. The quality of the materials really sets its self apart from the mass. The feel of the hand blown glass has an interesting tactile feel (not mass produced). It's the imperfections that contribute to the quality. We got the 12" in and it's sizable. In fact looking at it I initially thought they sent me the bigger version. Let's just say it has a presence. The glow and flow of the beams is quite mezmorizing. I like the ability to increase or decrease power and adaptability to have controls in the front or rear (the underside power cord allows this). And lastly, the packaging was beyond belief...let's just say overkill, but safe. If you this is within your budget and there's a use case I think it's well worth the money spent. In short it's beautiful and we love it!
Highly Satisfied - 12" Promethean Fire Globe
The 12" Promethean Fire globe that I received was exactly as shown in the preview video. It has operated flawlessly the several weeks I have owned it. Although the twelve-inch globe is substantial in size, scale is needed to show off the unbelievable effects. Everything about it is high quality which is evidenced by observation and operation. Whether touching the globe or looking at it as it operates, one is awed by the sight. Interaction with the staff was great and the globe arrived promptly and safely. I highly recommend these globes and Aurora Plasma Design
take a trip to prehistoric Earth
when I went to Rutgers I learned about the evolution of life on Earth. The Natural Museum of History in NYC has artistic drawings of what they thought primordial life looked like. The green light in rarified atmospheric effects in this Globe resemble the artistic beginning of life drawings at the Natural museum of History. I'm talking about volcanoes smitten by lightning...The lightning has a prehistoric yet soft and silent fluidic motion even on the lowest setting.... I can't recommend it enough
Amazing plasma globe!
Like anyone else nowadays, I read the reviews on these plasma globes before my purchase.
I can tell you the globe is as incredible as they say it is. The colours are amazing. It's almost hypnotizing. Definitely worth the purchase and we will likely be buying another one! The globe was packaged very well, and it was shipped quickly.
Absolutely Stunning!
You get the measurements, you see the pics and videos. But when it shows up, you will be amazed at the size and elegance of these globes! Don't even need to turn it on to look amazing!
The first one I got was defective, the collar around the globe wasn't attached correctly or something; in no time at all we were able to reach a suitable solution and I had a replacement in a week! If I had room, I'd get all of the museum globes!
This type specifically is unlike any other globe I've seen, true to its description. It is just like in the videos, long ropes of bright white plasma that snake everywhere inside the globe. No idea how I'm ever gonna get 3000 hours into this thing, but I do look forward to it!
AMAZING Plasma Globe
We purchased the "Promethean Fire Series II" Plasma Globe for our son who has autism - he loves science and LOVES the Plasma Globe. We are Very happy with it.
Tip- the wands are great and worth the add on
Happy Man
I absolutely love this globe. I love all of them and can't wait to slowly collect them all. Thank you for creating this and keeping them in the budget range of working class people.