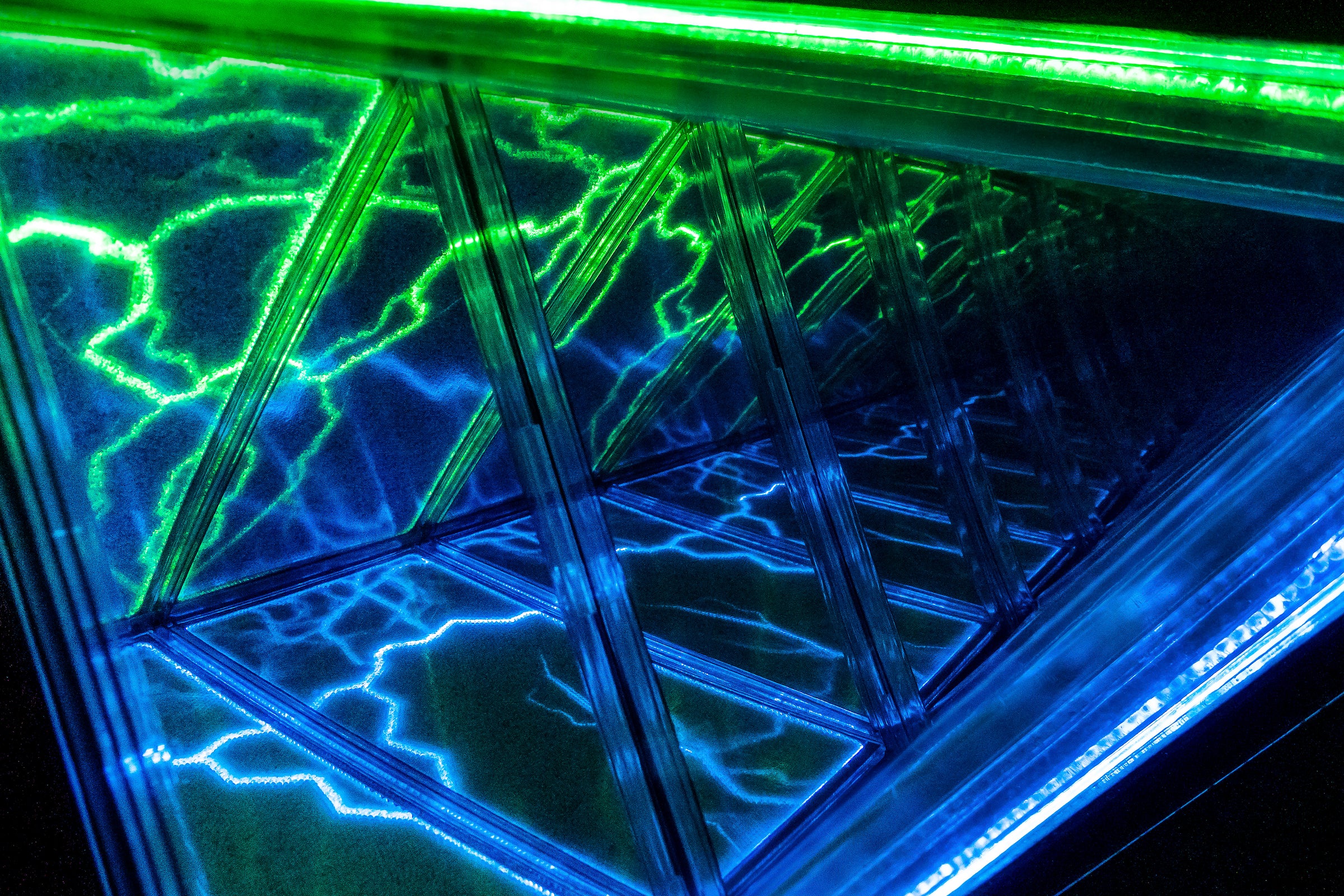 Prototype Infinity Plasma Portal
The infinity plasma portal
I've enjoyed the museum Quality plasma plasma Globes and over the years I purchased three of them.
I also enjoy this new infinity mirror Plasma portal. Watching the dynamic electrical arcs traveling off to infinity reminds me of the old TV series the time tunnel. Unfortunately it's too small to unable me to travel Through time.
A relatively high-quality portable Bluetooth speaker was included with the plasma portal. It is needed since I found it even with my regular speakers on fairly decent volume it was not sufficient enough to trigger the audio response of the plasma display. Use the Bluetooth speaker in proximity to the plasma portal rectify this issue. A slight improvement might be having a miniature Jack for an external microphone or the ability to plug into a separate amplifier through a optical isolation circuit.
Aurora Plasma Design Rox!
I have bought many globes from this company. Their products are simply the highest quality, and best designed out there! (The mixture of inert gases - Awesome color combos, their prototype designs are freakin' brilliant design).
Highest rating!
-Craig York (Dallas, TX)
One of a kind
I Collect and have many plasma lights. This ones are really ONE OF A KIND, prototypes ! It feels great to have something that only few people on this planet can enjoy! Quality is great It came with matching base - it allows to position it in many ways. It is a piece of modern art .I do not know why but when "off" it instantly reminds me of obelisk from "Space Odyssey"- dark gunmetal mirror -beautiful on its own. How it looks on-you can see on videos. WOW!!! Wesss :-)