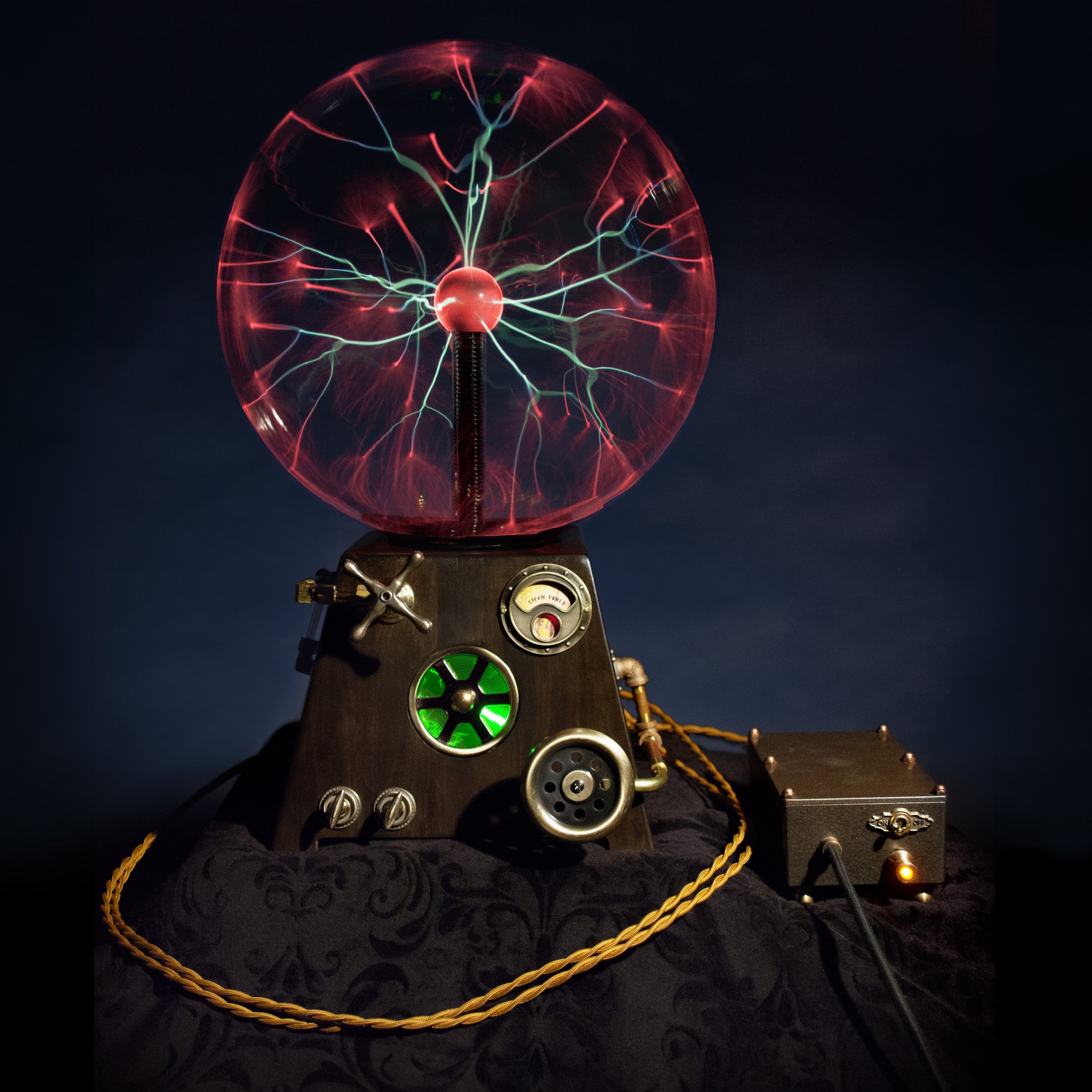 Worth every cent!
For a truly unique experience you must order one of these Globes. The Tesla Edition, Promethean Fire, is absolutely worth every cent you spend on it. We watch it up two for 5 hours a day and feel like we're on our own museum. What a cool scientific application.
Thanks, The Evans
Tesla Plasma Globe
The level of build detail and plasma control on this globe is astonishing. I am mesmerized by the plasma ball and furnace. I highly recommend purchasing one of these. It is packed very well so no worries about shipping damage. Thanks for the great work Aurora !
We are going to use
We are going to use it as a " Best in Show Trophy " at the IX Center Piston Powdered Show "Hot Rod Asylum " ...We are going to mount it to a larger wood plaque so we can add the show info. The Theme is moving forward in to the past...The ball is Perfect. Let me know if you would like any pictures.

Bill
What a beautiful hand-crafted steampunk plasma globe...
I received my plasma globe a couple of days ago, and haven't been able to stop admiring it, even when it's off. The attention to detail is immense: the old-fashioned "cloth" power connections, the brass controls, and even the details added to the power supply are all beautiful additions to an already beautiful plasma display. The pictures show you what you will receive, but it's even more stunning in person. Thank you, Jerry, for putting the time and effort in to creating such a beautiful steampunk-themed plasma globe. For those of you considering buying one, do it - you won't be disappointed. Not only will you receive a globe of very high quality, the customer service is exceptional as well. Why are you still reading my review...go buy one!