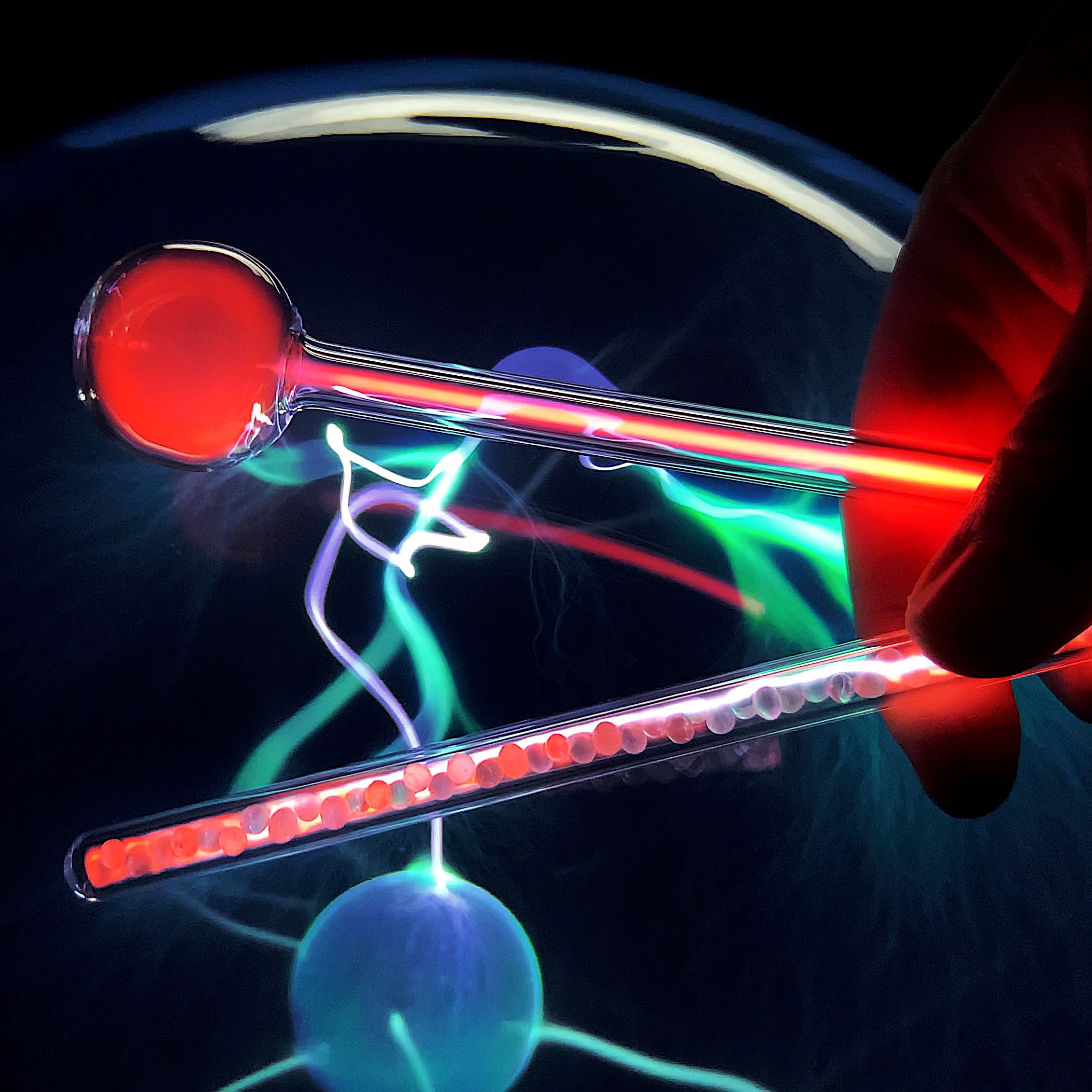 Fun Plasma
Quality made beautiful glow
Plasma Wand
The kids really enjoy the wands as well as the globes. Very good to deal with, I would recommend purchasing here if you are looking for great quality and entertainment.
Fun to play with and great for demonstration
The plasma wand is fun to play with and a great tool for demontrations. I always used a fluoresent tube for demonstrations but the plasma wand gives a much nicer result.
The Magic Plasma Wand is Great!
I entertain and teach children. The new new wand is a huge is. Lots of gasps and oohs and ahhs from the elementary school kids. It's strong glass and the gets very bright. It works in large spaces with large audiences and it's very reasonably priced. Thanks!
Capacitive plasma field sensing tubes.
Capacitive field sensors are generally Interesting demos for kids, they stimulate wonder and questions about the science.
Really cool wand!
The first one broke in shipping, but it was replaced as soon as I notified Aurora Plasma Design with photos. It's the coolest gadget! It works as advertised, and it's a fun way to interact with the globe, and it has more design aesthetic than an old fluorescent light bulb. I'd recommend picking one up, they aren't expensive, and they are super cool!
It's a super fun way to interact with the plasma globe!
Great Product
We are using the wand as an educational product, and it is truly fascinating! Shipping was also fast. Overall, very satisfied!