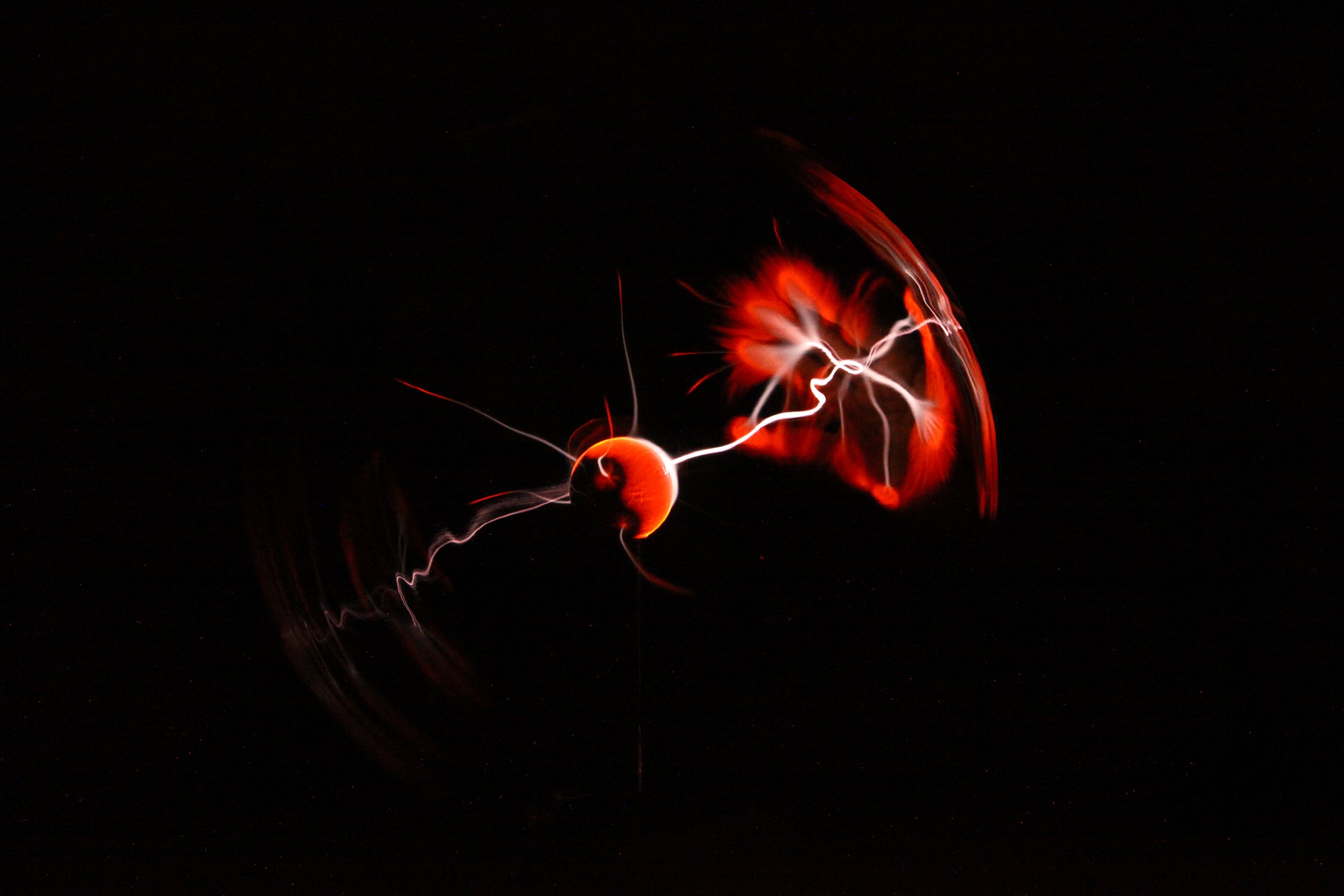 "Phoenix Rising Series III" Plasma Globe SC-092 Small Scratches
⚠️ Important Notes ⚠️
All of the pictures and videos of our plasma effects were taken in near darkness. The descriptions of the effects are based on observations of the globes in the same near darkness. Just as the Northern Lights cannot be seen during the day, our globe's effects are best viewed in a darkened environment. Increasing levels of ambient light will wash out the effect colors until they almost disappear under full sunlight.
Please be aware that no two plasma globes are exactly alike, and there may be variations in color and effect from globe to globe. We test and compare over a dozen globes before selecting the globe to be used as the best overall example of the series. We make every effort to photograph and present our globes as accurately as possible, but Videos and Photos on this website should be used solely as a guide to what a product should look like, not as an exact representation. Rest assured your plasma globe will be unique and awesome!
Our plasma globes are made from temperature-hardened, laboratory-strength blown glass. Because the glass is hand blown, it is normal for it to have some imperfections. Upon close inspection, you may find small bubbles in the glass or minor scuffs. These imperfections will be completely invisible under normal operating conditions (i.e. a darkened room).
Extremely good service and support!
I had been looking for quite awhile for the right Plasma experience to enjoy and share with company. The plasma products offered at Aurora Plasma Design really impressed me and they had the larger sized globes in many cool colors as well.
And the best part is that Jerry picked up the phone and answered all of my questions without making me feel less knowledgeable than anyone else. More importantly he guided me to the perfect design for me...
I would recommend Aurora Plasma Design's to anyone looking to get the right piece to display for there home.

Gary Fort Collins, Colorado
Mind blowing!!
I'm flabbergasted at the quality Aurora puts into their products!! From the hardwood base to the huge 15 inch globe that is made from very thick glass. The plasma effects on this one are second to none!! Beautiful green tendrils with a hint of red at the tips turning white when globe is touched. Totally worth every red cent!!
I was blown away !
Absolutely a stunning piece. Quality... Quality... Quality. Beautiful heavy wooden base. Thick glass. Strong beautiful plasma effect. This globe makes a statement. So relaxing to watch.
My only suggestion is to put the numbered plaque on the front (instead of the back) of the base, as it shows the series number, the number of globes in that series, and the globe number.
Also great customer service and communication from Jerry.
Could not be happier with my purchase.