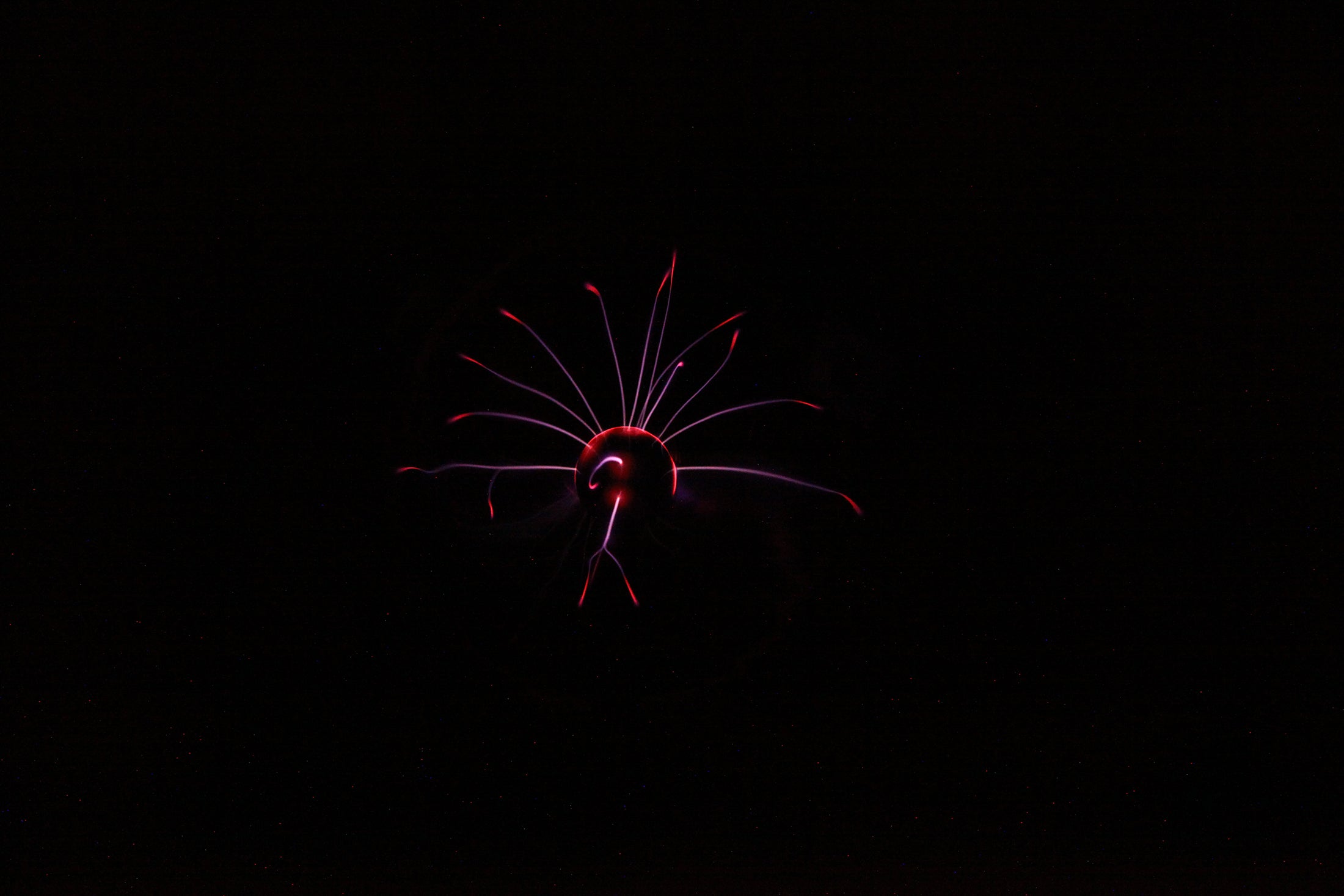 15" Tyrian Purple Globe -Long Hairline Scratch SC-
Assorted Junior Plasma Globe
Awesome! Great quality! Will be buying some more soon
Awesome
I have been fascinated with plasma globes since childhood and this globe is fantastic!
Always dreamed of having a Plasma globe as a kid
I've always been fascinated by plasma globes as a kid. Once I discovered Aurora's website, I knew I had to have one. I was appreciative that Aurora offers "budget" models for people like me who can't afford a $500 plasma globe.
That being said, the only thing budget about this product is the price. The build quality feels great, and the glass is clearly much thicker and more robust than the cheap Chinese plasma globes you see at the mall.
I decided to go with the assorted plasma globe because I valued the uniqueness of the globe and the "randomness" honestly added to the thrill. I'm very happy with the color I ended up with. The tendrils are a whitish blue with pink contact on the glass. It looks magical in the dark.
One of a kind!
Great surprise! Very pleased with my assorted Jr Pro Plasma Globe! Aurora Plasma Design never disappoins. Thanks again!
Fun!
I opened and tried it the day it arrived. It's a Christmas present for my science loving grandson. It works as intended, is beautiful, mesmerizing, and will foster a host of "how" and "why" questions to research with our grandson.
Extremely good service and support!
I had been looking for quite awhile for the right Plasma experience to enjoy and share with company. The plasma products offered at Aurora Plasma Design really impressed me and they had the larger sized globes in many cool colors as well.
And the best part is that Jerry picked up the phone and answered all of my questions without making me feel less knowledgeable than anyone else. More importantly he guided me to the perfect design for me...
I would recommend Aurora Plasma Design's to anyone looking to get the right piece to display for there home.

Gary Fort Collins, Colorado
Mind blowing!!
I'm flabbergasted at the quality Aurora puts into their products!! From the hardwood base to the huge 15 inch globe that is made from very thick glass. The plasma effects on this one are second to none!! Beautiful green tendrils with a hint of red at the tips turning white when globe is touched. Totally worth every red cent!!